Why VPI ?
Valorisation du Patrimoine Immobilier
VPI is a French group based in PARIS, created in 1995. It has been a holding company of 4 companies for several years.
A family business with 30 employees.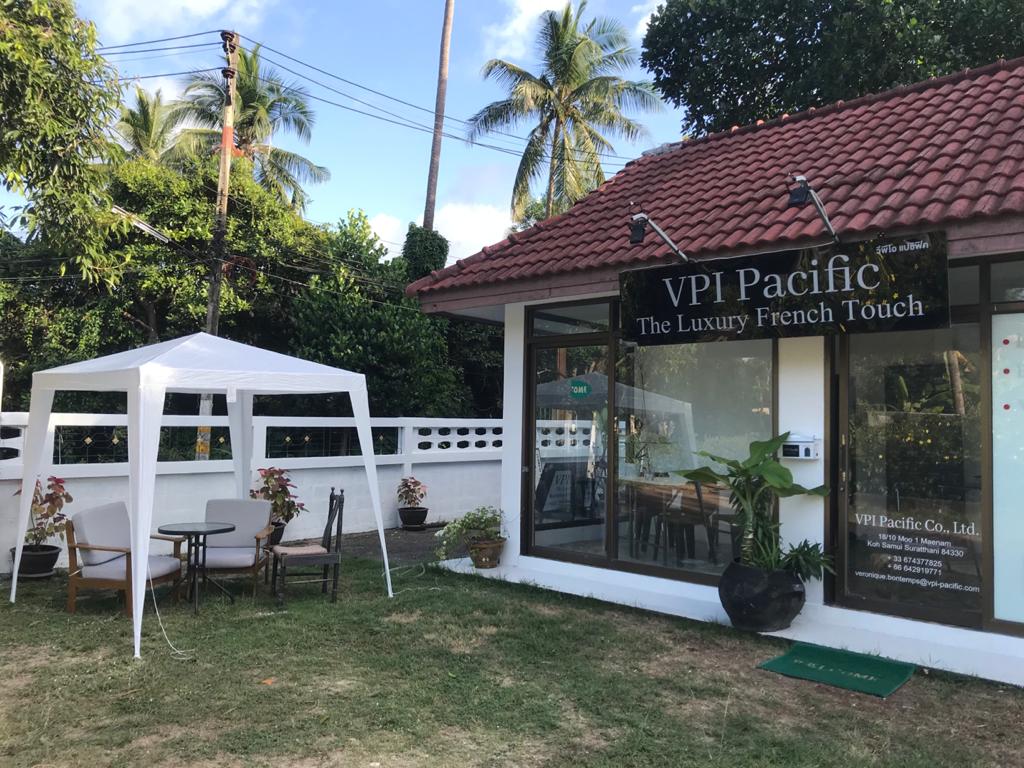 Why Pacific ?
To target the turquoise colour of warm seas
and also to bring the hue of peace: a peaceful and soft tone.
Why "l'instant luxe"? 
Because life only lasts a moment, make it a moment of luxury !
A rare, precious, magical and extraordinary moment!
Why Samui ?
To be in a magical place, in the most beautiful setting of the kingdom of Siam, one hour from Bangkok. Here, pure luxury and exceptional nature have made their nest. Paradise exists, VPI will accompany you to reach it in Thailand or elsewhere.
VPI Pacific, the human adventure
The willingness to meet your expectations,
It's a chic and elegant spirit. VPI style! It is also seriousness in service, listening, rigour in excellence, courtesy, and attention to detail in discretion.
It is also a human adventure, a team spirit, an energetic and enthusiastic group dynamic, federated around men and women experts in the real estate field, motivated and ready to do anything to satisfy your requirements.