The history of the pearl of the China Sea  

In the heart of the southern Gulf of Thailand lies Koh Samui,
an island brimming with history and interest, spanning several centuries. Once populated by fishermen and farmers, this island has retained its authentic charm over time. The arrival of the first Chinese settlers in the 18th century marked a decisive turning point in Koh Samui's evolution, with the introduction of coconut cultivation, which quickly became one of the pillars of its flourishing economy.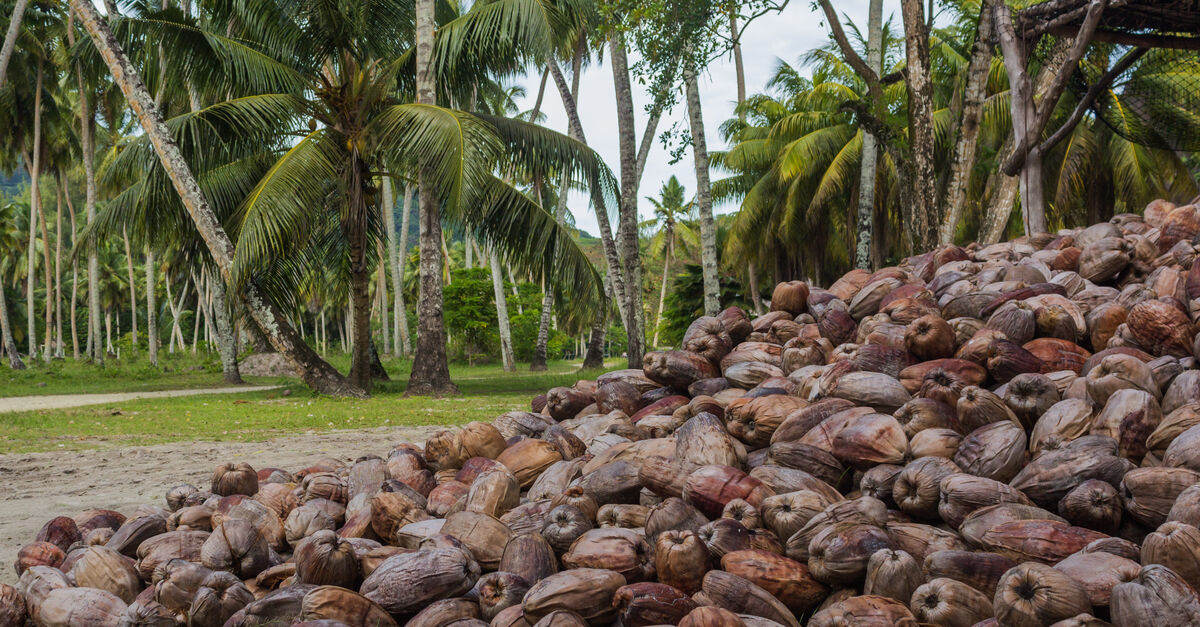 Koh Samui lies off the south-east coast of Thailand. It is part of an archipelago of 85 islands in the Gulf of Siam. Most of these islands and islets are uninhabited, and make up the Ang Thong National Park. The island's 250 square kilometers make it the third largest after Phuket and Koh Chang, with its highest point (656 meters) overlooking lush jungle.
The exact origin of the name Koh Samui is not known, although the first word "Koh" means island in Thai, while the meaning of the word "Mui" remains unknown. Some believe it to be a translation of a Chinese word, "saboei", meaning "safe harbour", as the Chinese were among the first sailors to wait for the island's beaches. 
Koh Samui was first depicted on Chinese maps in 1687, during the reign of the Ming dynasty. At that time, Chinese navigators nicknamed it Pulo Conam. Koh Samui remained isolated from the rest of Thailand until the 20th century. It was under the reign of King Rama V, His Majesty King Chu-lalongkorn, that it was included on the map of the Kingdom of Siam. In 1887, King Rama V visited Koh Samui on his way to his favorite vacation destination, Koh Phangan.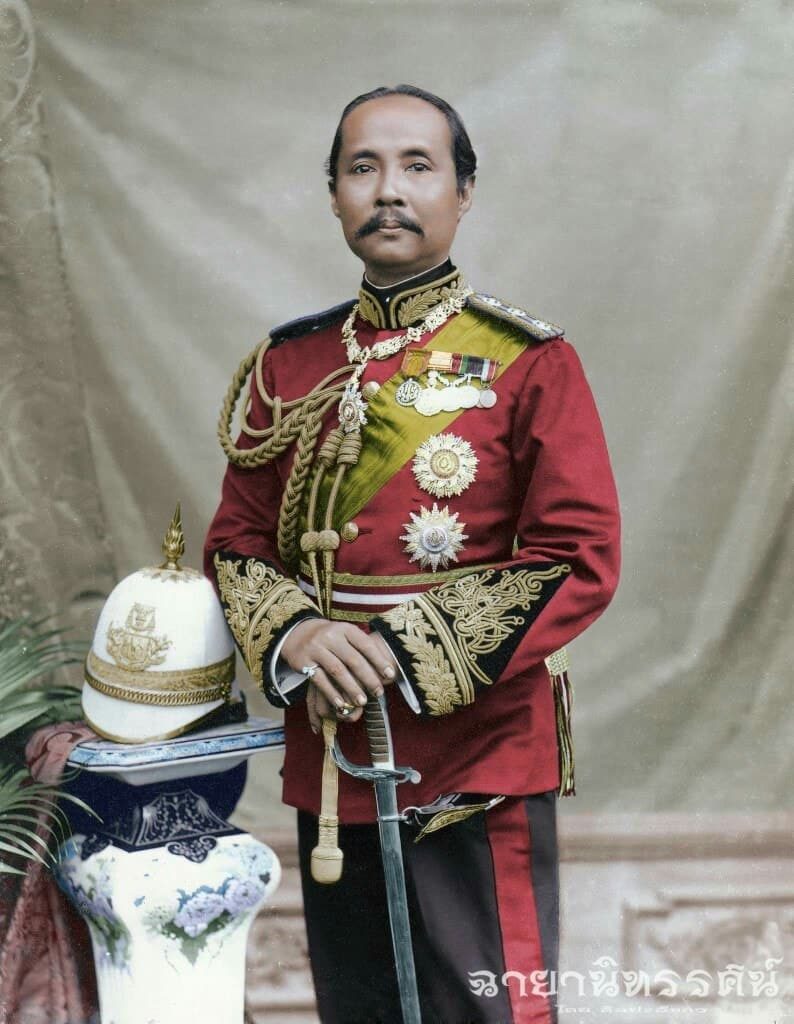 At the time, little was known about Koh Samui, apart from the island's produce of coconuts, tropical fruits, peaches and bamboo. Malay and Chinese traders and sailors had been visiting Koh Samui since the mid-17th century, seeking protection from the tropical storms of the Gulf of Thailand. Some settled here to work and raise families. They initially lived near the main fishing and trading ports of Nathon, Maenam or Bophut. They also brought Buddhism with them, which eventually became the island's main religion, as well as a minority, working-class Muslim population. All the main towns were located along the coast, and the only means of transport was by boat. 
Nathon, being the closest to the mainland, experienced the most rapid growth. It became the capital of Sa-mui, and the center of all government administration. Local industries such as tropical fruit, bamboo, coconut and fishing continued to grow. 
Hippies were the first Western adventurers to set foot on this new paradise in the 60s and 70s. In 1967, the island's chief asked the relevant authorities in Bangkok for funding to build a 52 km road network around Samui. 200 men were employed on this titanic task. The rocky, mountainous terrain and hills of the island's east coast presented a formidable physical challenge. 
Dynamite proved to be the most effective method of clearing the way for a 52 km road that had to be wide enough for machines and vehicles to pass. This allowed construction vehicles to access the entire 52 km. The island's tropical climate, although perfect for 11 months of the year, caused many delays, as any heavy rain or flooding made all work impossible. In 1973, the bypass project was completed. The bypass was officially named Thai Route 4169.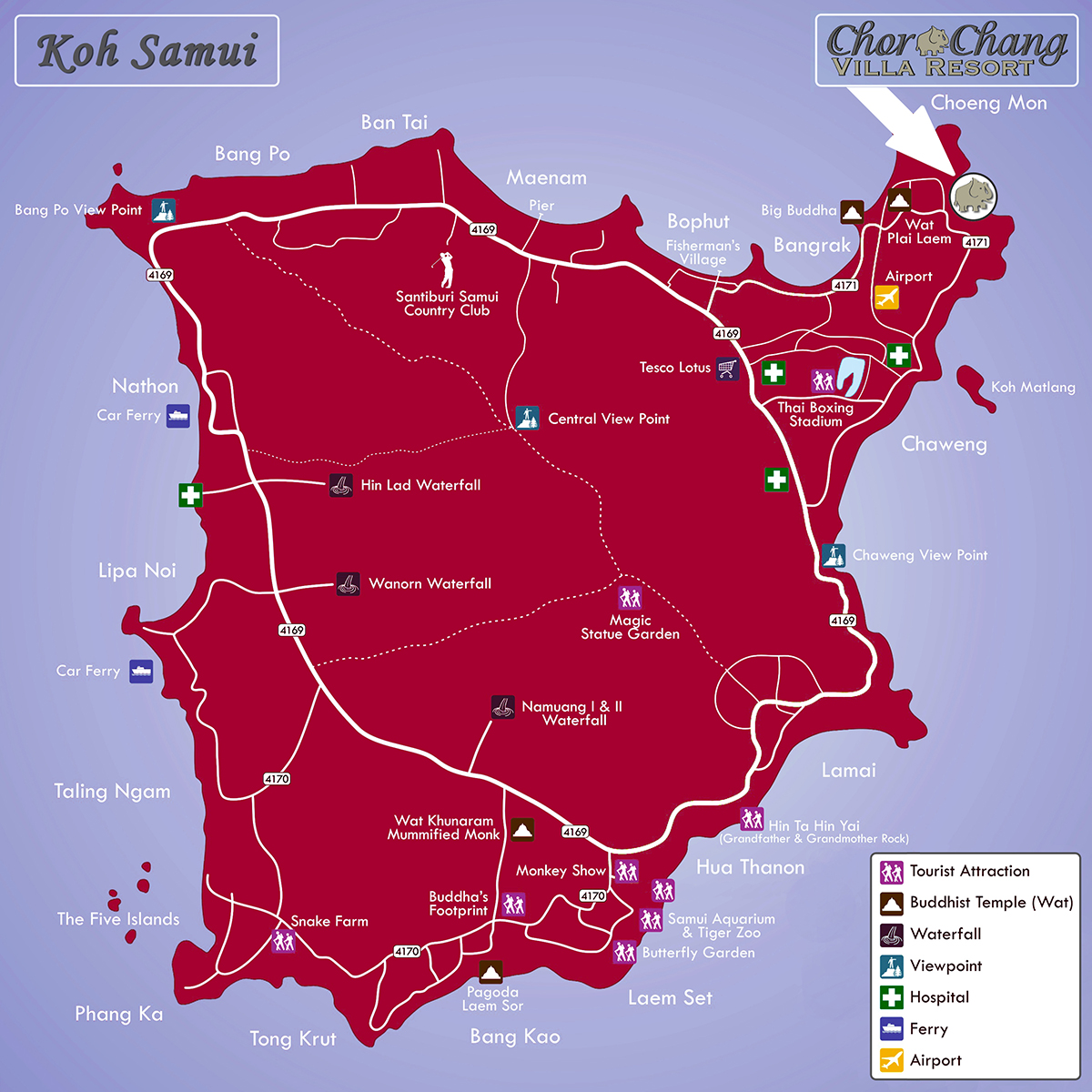 Much of Samui's population grew as large numbers of workers came from other cities in Thailand to take advantage of the booming tourist industry. 
In 1980, Thailand's Ministry of Tourism commissioned a project to develop and promote the island as a tourist destination. Koh Samui quickly became a favorite destination for both Thai nationals and foreign tourists. 
In 1989, Bangkok Airways financed Samui's first and only private airport. 
And so, over the course of the 20th century, Koh Samui became the must-visit destination for travellers in search of adventure and tranquillity. Over the years, Koh Samui has captured the hearts of many travellers, and the growing demand has led to the construction of a myriad of hotels, restaurants and bars, ready to welcome visitors in search of an unforgettable tropical getaway. 

Today, Koh Samui is a leading tourist destination, attracting travelers from all over the world in search of a true haven of peace
The island is famous for its pristine white-sand beaches, crystal-clear waters, majestic waterfalls, spiritual Buddhist temples and delicious cuisine. Every corner of the island offers a unique experience, whether you wish to relax under the hot sun, venture into the lush jungle or soak up the local culture by visiting ancestral temples.
One of Koh Samui's highlights is the famous full moon festival
Every month, thousands of revelers gather to celebrate this epic event on the island's sparkling beaches. The intoxicating rhythms of the music, the shimmering lights and the electrifying atmosphere create a unique ambiance where joy and dance mingle to create lasting memories.

Whether you're a traveler looking for relaxation, adventure or festivities, Koh Samui has it all. This enchanting island invites you to escape the hustle and bustle of everyday life and immerse yourself in a postcard-perfect tropical paradise. Whether you're relaxing on a sun-drenched beach, exploring nature's hidden treasures or losing yourself in the bustling lanes of the local markets, Koh Samui is ready to dazzle you with its unrivalled island beauty.
-> Feel free to follow us on Instagram and Facebook for more content !
Au cœur du sud du golfe de Thaïlande se trouve Koh Samui,
une île qui déborde d'histoire et d'intérêts, s'étendant sur plusieurs siècles. Autrefois peuplée de pêcheurs et d'agriculteurs, cette île a su conserver son charme authentique au fil du temps. L'arrivée des premiers colons chinois au XVIIIe siècle a marqué un tournant décisif dans l'évolution de Koh Samui, avec l'introduction de la culture des noix de coco qui est rapidement devenue l'un des piliers de son économie florissante.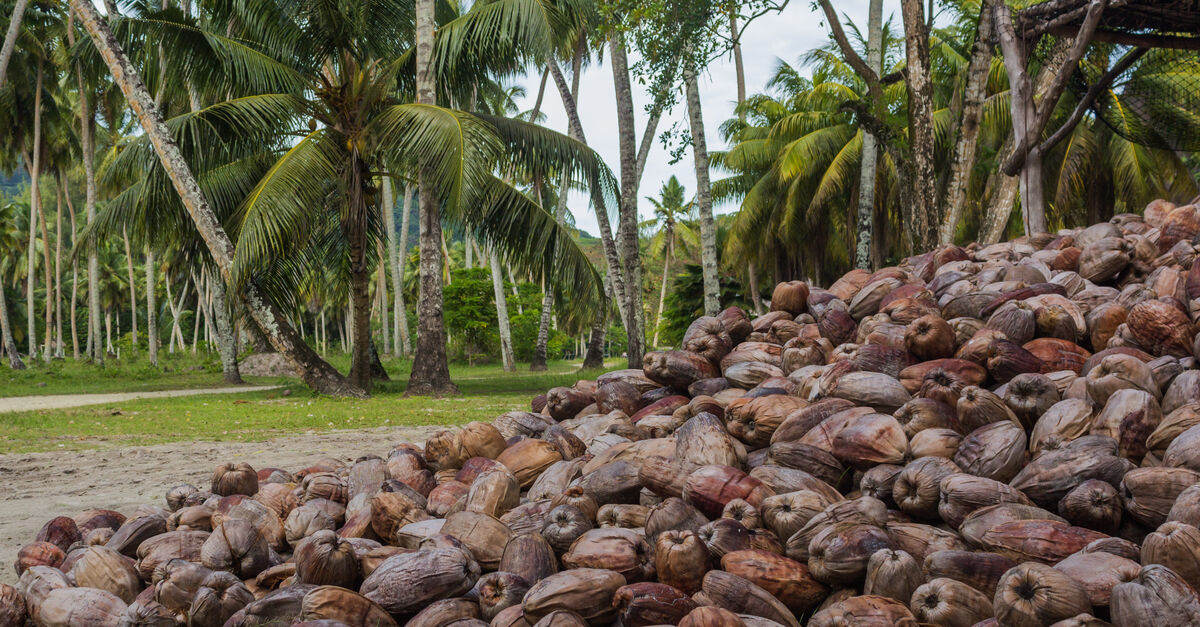 L'ile de Koh Samui se situe au large de la côte Sud-Est de Thailande. Elle fait partie d'un archipel de 85 îles dans le golf du Siam. La plupart de ces îles et ilots sont inhabités, ils composent le parc national d' Ang Thong.
Les 250 kilomètres carrés de l'île en font la troisième plus grande après Phuket et Koh Chang, Son point le plus haut (656 mètres ) domine une jungle luxuriante.
On ne connaît pas exactement l'origine du nom Koh Samui, même si le premier mot « Koh » signifie île en Thailandais, le sens du mot « Mui» quant à lui reste inconnu. Certains évoquent la traduction d'un mot chinois, « saboei », qui signifie « port sûr » dans la mesure où les chinois furent parmi les premiers navigateurs à attendre les plages de l'île.
La première représentation de Koh Samui sur des cartes chinoises date de 1687, lors du règne de la dynastie Ming. A cette époque les navigateurs chinois la surnomme Pulo Conam. Koh Samui demeura isolée du reste de la Thailande jusqu'au XXème siècle. C'est sous le règne du Roi Rama V, Sa Majesté le Roi Chu-lalongkorn, qu'elle fut incluse sur la carte du Royaume de Siam. Le roi Rama V en 1887, visita Koh Samui, en transit vers sa destination de vacances préférée, Koh Phangan.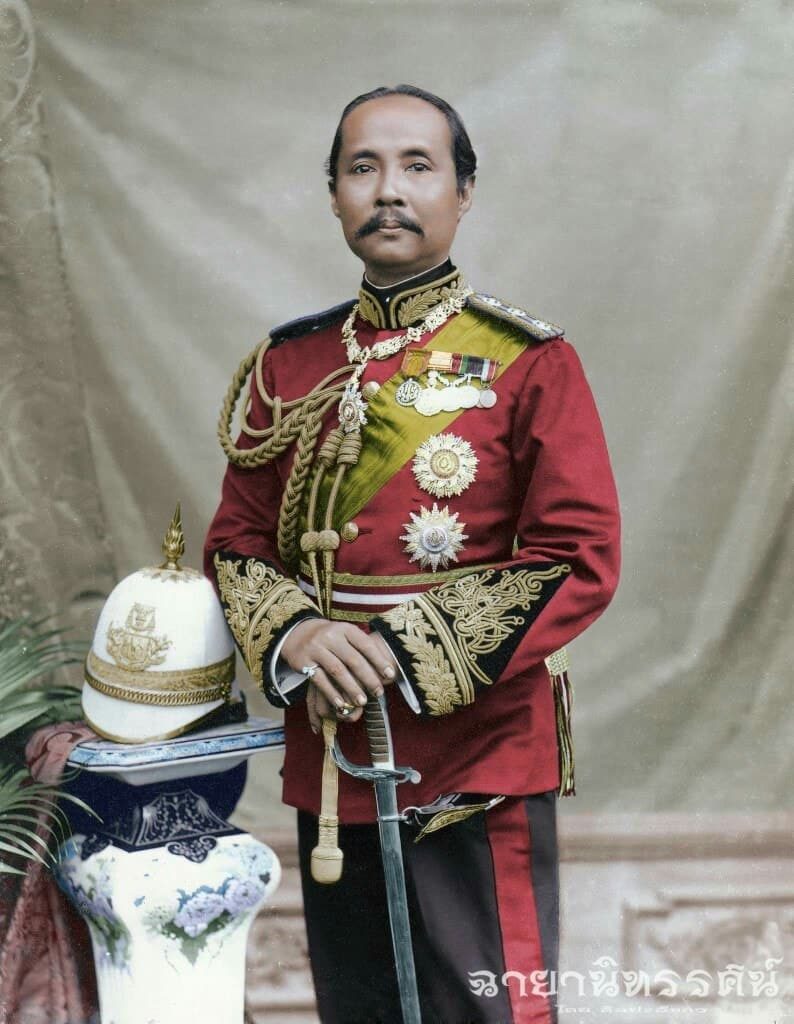 A l'époque, on en savait peu sur Koh Samui, à l'exception des productions de l'île, les noix de coco, les fruits tropicaux, la pêche et le bambou. Les commerçants et marins malais et chinois se rendaient à Koh Samui depuis le milieu du XVII ème siècle, pour se protéger des tempêtes tropicales du Golfe de Thailande. Certains se sont installés pour y travailler et fonder une famille. Ils vivaient initialement près des principaux ports de pêche et de commerce de Nathon, à Maenam ou Bophut. Ils ont également apporté le bouddhisme avec eux, qui est finalement devenu la principale religion de l'île, ainsi qu'une population musulmane minoritaire et ouvrière. Toutes les villes principales se situaient le long de la côle et le seul moyen de transport était le bateau.
Nathon, étant la ville la plus proche du continent, a connu une croissance plus rapide. Elle devint la capitale de Sa-mui, et le centre de toute l'administration du gouvernement. Les industries locales: les fruits tropicaux, le bambou, la noix de coco et la peche ont continué de croître.
Les Hippies furent les premiers aventuriers occidentaux à s'aventurer sur ce nouveau paradis dans les années 60-70. En 1967, le chef de l'ile a demandé aux autorités compétentes de Bangkok le financement pour construire un réseau routier de 52 km autour de Samui. 200 hommes furent employés pour ces travaux titanesques. Les collines et les terrains rocheux et montagneux de la côte est de l'île constituaient des défis physiques des plus redoutables..
La dynamite s'est révélée être la méthode la plus efficace pour ouvrir la voie à un chemin de 52 km qui devait être assez large pour que les machines et les véhicules puissent passer. Cette voie a permis aux véhicules de construction d'accéder à l'ensemble des 52 kilomètres. Le climat tropical de l'île, bien qu'il soit parfait pendant 11 mois de l'année, a causé de nombreux retards, car toute forte pluie ou inondation rendait impossible tous travaux. En 1973, le projet de rocade sachevait. La rocade était officiellement nommée Thai Route 4169.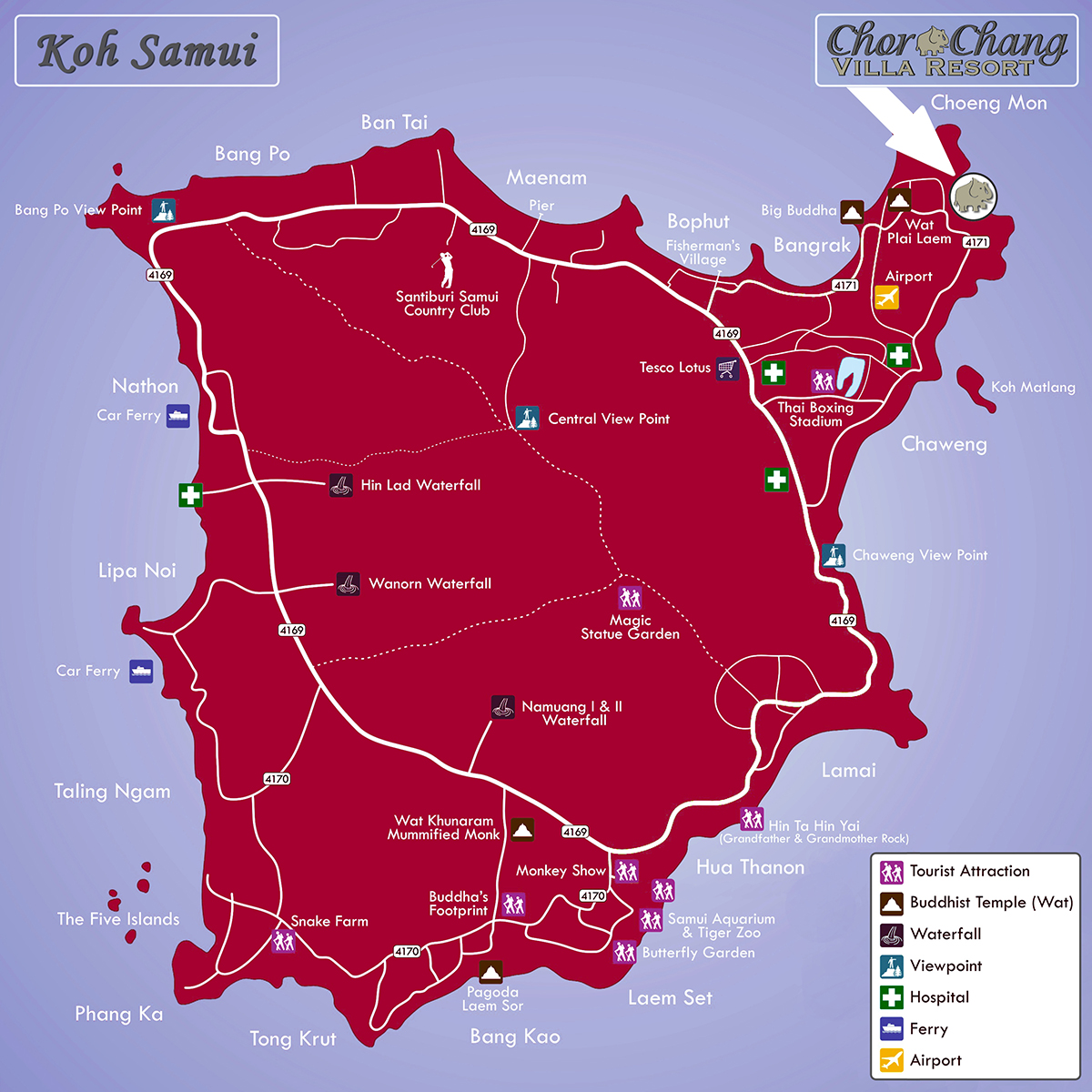 Une grande partie de la population de Samui s'est accrue en raison de la venue d un grand nombre de travailleurs provenant d'autres villes de Thaïlande pour profiter de l'industrie touristique en plein essor.
En 1980, le ministère du tourisme de Thaïlande commande un projet pour développer et promouvoir l'île en tant que destination touristique. Koh Samui devient rapidement une destination favorite tant pour les ressortissants thailandais que pour les touristes étrangers.
En 1989, Bangkok Airways finance le premier et unique aéroport privé de Samui.
Ainsi, au cours du XXe siècle, Koh Samui est devenue la destination touristique incontournable des voyageurs en quête d'aventure et de tranquillité. Au fil des années, Koh Samui a conquis le cœur de nombreux voyageurs, et la demande croissante a entraîné la construction d'une myriade d'hôtels, de restaurants et de bars, prêts à accueillir les visiteurs en quête d'une escapade tropicale inoubliable. 
Aujourd'hui, Koh Samui est une destination touristique phare, attirant des voyageurs du monde entier en quête d'un véritable havre de paix.
L'île est célèbre pour ses plages immaculées aux sables blancs, ses eaux cristallines, ses cascades majestueuses, ses temples bouddhistes empreints de spiritualité et sa cuisine délicieuse. Chaque recoin de l'île offre une expérience unique, que vous souhaitiez vous détendre sous le soleil chaud, vous aventurer dans la jungle luxuriante ou vous imprégner de la culture locale en visitant des temples ancestraux.
Parmi les moments incontournables de Koh Samui, on retrouve les célèbres fêtes de la pleine lune.
Chaque mois, des milliers de fêtards se rassemblent pour célébrer cet événement épique sur les plages scintillantes de l'île. Les rythmes enivrants de la musique, les lumières chatoyantes et l'atmosphère électrisante créent une ambiance unique où la joie et la danse se mêlent pour créer des souvenirs mémorables. 
Que vous soyez un voyageur en quête de détente, d'aventure ou de festivités, Koh Samui a tout pour plaire. Cette île enchanteresse vous invite à vous évader du tumulte de la vie quotidienne et à vous immerger dans un paradis tropical digne des cartes postales. Que vous vous détendiez sur une plage baignée de soleil, exploriez les trésors cachés de la nature ou vous perdiez dans les ruelles animées des marchés locaux, Koh Samui est prête à vous éblouir de sa beauté insulaire inégalée. 
-> N'hésitez pas à nous suivre sur Instagram et Facebook pour plus de contenu !