Durian the king of fruits
Durian is a tropical tree that produces edible fruits whose particular taste and its strong smell make it its specificity. The name comes from the Malay duri which means thorns, it is mainly harvested in Southeast Asia.
Few numbers about The Durian :
Approximately 30 different species,
9 edible,
Can weigh up to 7 kilos,
Sometimes measure 40cm,
40,000 tonnes imported per year, a world record.
This king fruit, which is found on Singapore markets, in Thailand, Indonesia, China or Malaysia, is so smelly that it is separated from other products and even prohibited in public places, public transport, hotels, and taxis. In China and Singapore, connoisseurs wait for the high season, between May and November, to buy some at the best price.
In all these countries, we worship him, we venerate him.
According to its amateurs, its taste would be worth all the gold of the world and especially all the efforts of the world to ignore this pestilence. A taste of hazel-nuts, almonds, cheese, and cognac, a texture both creamy and oily describe on their travel blogs the epicureans who have tasted it. Under its thorny shell, there are quarters of yellow pulp. This is dense, juice-free, with a creamy texture reminiscent of avocado. Packed with vitamins, minerals, and magnesium, but also fatty and rich in sugar, it is very nourishing and really hard to digest. Asians appreciate this richness.
The fruit is generally eaten fresh and plain. And it never gets better than when it just fell from the tree. Unlike Thailand, where the Durian is cut on the branch, in Malaysia, we wait until the plant wants to yield well under the fruit weight, a sign of optimal ripeness. A local saying even evokes alleged aphrodisiac virtues, by mischievously asserting: 'When the durian fall, the sarong rises.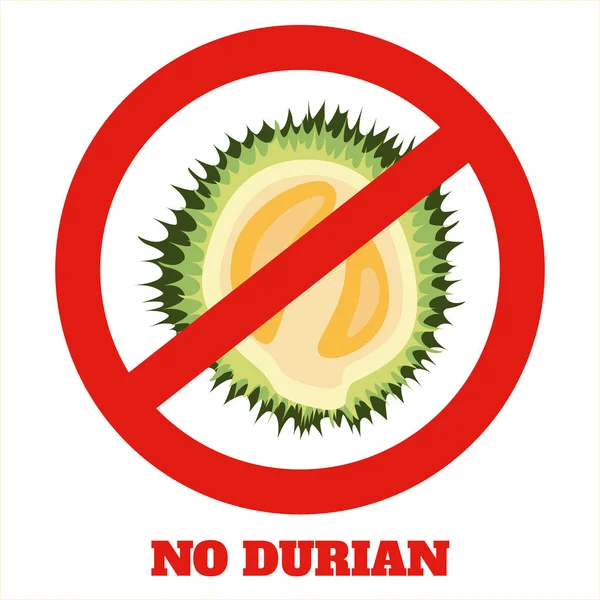 However, this fruit can be dangerous for some people. It seems like its pulp increases blood pressure. Eating it is therefore not recommended for people with hypertension and pregnant women. Also be careful not to taste it with beer, wine. risk of an explosive cocktail! The sulfur that contains the fruit prevents the elimination of toxins from alcohol.
Recipe Idea : Sticky Rice with Coconut Milk and Durian
Ingredients for 2 people
450g durian flesh
200g glutinous rice
400 ml coconut milk
60g palm sugar
Defrost 450g durian flesh
Soak the glutinous rice in plenty of water for at least 4 hours. Drain.
Once drained, place the glutinous rice in a clean tea towel, then in a steam basket or steamer already brought to the boil, and leave to cook for 25 minutes, until the rice is fully cooked.
Meanwhile, remove the flesh from around the durian stone, and quickly crush the flesh.
In a saucepan, heat the coconut milk with the palm sugar over medium heat until the mixture is hot and the sugar has melted.
Add 100g of durian flesh and heat for 5 minutes.
To serve: transfer the rice to plates and spoon over a few spoonfuls of coconut sauce with durian cream.
-> Feel free to follow us on Instagram and Facebook for more content !
Le roi des fruits en Asie
Le Durian est un arbre tropical qui produit des fruits comestibles, dont le goût particulier et sa forte odeur en font sa spécificité. Le nom vient du malais duri qui signifie « épine », il est récolté essentiellement dans le Sud-Est de l'Asie.
Quelques chiffres sur le Durian :
environ 30 espèces différentes,
9 comestibles,
peut peser jusqu'à 7 kilos,
mesure parfois 40 cm,
40 000 tonnes importées par an, un record mondial
Le Durian est un gros fruit de forme ovoïde et graphique, bardé d'épines. On le retrouve sur les marchés de Singapour, en Thailande, en Indonésie, en Chine ou en Malaisie, est tellement malodorant qu'il est séparé des autres produits et même interdit dans les lieux publics, transports en commun, hôtels et autres taxis. En Chine et à Singapour, les connaisseurs attendent la pleine saison, entre mai et novembre, pour en acheter au meilleur prix.
Dans tous ces pays, on l'adule, on le vénère.
Selon ses amateurs, son goût vaudrait tout l'or du monde et surtout tous les efforts du monde pour ignorer cette pestilence. Un goût de «noisettes, d'amandes, de fromage et de cognac», une texture « à la fois crémeuse et grasse» décrivent sur leurs blogs de voyages les plus curieux qui l'ont gouté.
Sous sa carapace epineuse, on trouve des quartiers de pulpe jaune. Celle-ci est dense, sans jus, et sa texture crêmeuse rappelle l'avocat. Bourré de vitamines, minéraux et magnésium, mais aussi gras et riche en sucre, il s'avère très nourrissant et vraiment difficile à digérer. Les Asiatiques apprécient cette richesse.
Le fruit se déguste généralement frais et nature. Et il n'est jamais meilleur que lorsqu'il vient de tomber de l'arbre. Contrairement à la Thailande, où le Durian est coupé sur branche, en Malaisie, on attend que le végétal veuille bien céder sous le poids du fruit, signe d'une maturité optimale. Un dicton local évoque même de prétendues vertus aphrodisiaques, en affirmant malicieusement : «Quand le durian tombe, le sarong se lève».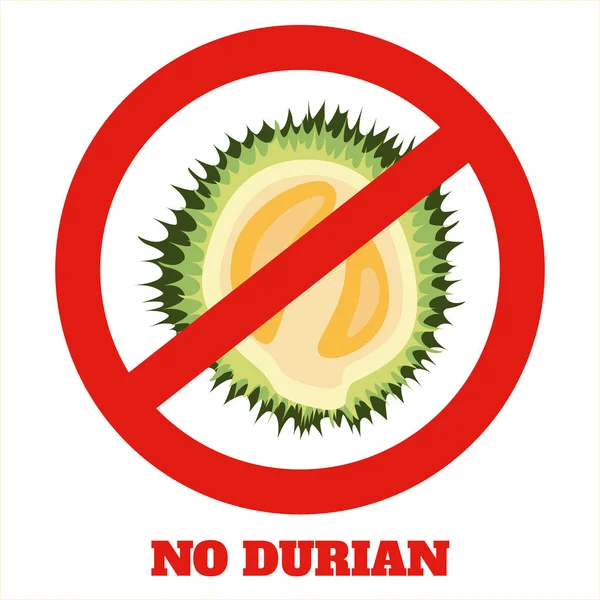 Toute fois ce fruit peut être dangereux pour certaines personnes. Il semblerait que sa pulpe fasse grimper la pression sanguine. En manger est donc déconseillé aux personnes souffrant d'hypertension et aux femmes enceintes.Attention aussi à ne pas en déguster avec de la bière, du vin… risque de cocktail explosif ! Le soufre que contient le fruit empêche d'éliminer les toxines de l'alcool.
Idée de recette : Riz Gluant Lait de coco et durian
Ingrédients pour 2 personnes
450g de chair de durian
200g de riz gluant
400 ml de lait de coco
60g de sucre de palme
Décongeler 450g de chair de durian
Plonger le riz gluant dans un grand volume d'eau et laisser le tremper au moins pendant 4h. Egoutter-le.
Lorsque le riz gluant est égoutté, déposer le dans un torchon propre puis dans un panier vapeur ou cuit-vapeur déjà porté à ébullition et laisser le tout cuire pendant 25 minutes jusqu'à ce que le riz soit totalement cuit.
Pendant ce temps, retirer la chair tout autour du noyau du durian, et écraser rapidement la chair.
Dans une casserole, faire chauffer le lait de coco avec le sucre de palme à feu moyen jusqu'à ce que le mélange soit chaud et que le sucre soit fondu.
Puis ajouter 100g de chair de durian, faites chauffer pendant 5min.
Dresser : pour servir, transférer le riz dans des assiettes puis verser quelques cuillerées de sauce de coco à la crème de durian
-> N'hésitez pas à nous suivre sur Instagram et Facebook pour plus de contenu !